The Staff!

Mei
can be seen to be happy at one minute and angry the next if you say a wrong comment. Sometimes unpredictable as she is, she can be quite predictable. She loooves Yaoi so much and is usually seen doing stuff to males with her sister, Nobara. But this yaoi fan-girl means well, and wants everyone to get along on her site and wants it to be one of the best. Be careful around her and Nobara, they're usually the one to leave you shocked- or scarred. but they mean well... Maybe. And, usually you can see them bickering over pandas, cause Mei looves them while Nobara despises them.
~~
Nobara
, random, often hyper, friendly to most and as unpredictable and lethal as one of the volcanos on her freezing lil island. She's a yaoi fangirl which strives to make everybody around her become victim to her man on man hobby. Be careful never to turn your back on her, or you will find a sharpened toothpick between your shoulder blades. Her cheerfulness and hyperness often spike when around her beloved sister, Mei the head admin, and they do enjoy wrecking havoc. Mention dolphins or pandas around Nobara, and you will get killed. No questions asked. Nobara enjoys torturing
lifeanddeath
whenever she can.
~~
I don't know what to say in this tiny little box. What do you want from me people!? WORDS?!
With a yawn and probable shrug of indifference we arrive at the final Admin.
lifeanddeath
, an insomniac that constantly has to fend off random attacks from his two fellow admins who are certain he should star in their latest yaoi fanfic. Also known as LAD, Life, Lifey, Bitch, and Man Servant depending on who you ask. His often relaxed and often silent manner, might just leave you wondering if he fell asleep mid conversation, at least until he randomly joins the conversation, but it is likely he may disappear quickly afterwards. You could wonder what he might be doing in that silence, perhaps working on one of his ridiculously long apps, modding, or in the rare case sleeping. Whatever he is doing, you should be careful not to mention
knifes
....any sharp objects.

(Note this is in first person because It's easier for me to put it this way when filling out forms. But I WILL post on third person if my character is accepted)
Name
: Keira Kuroda (first, last)
Age
: 201
Physical Age
:: appears to be 18
Gender
: Female
Sector:
sector 1
Seat:
third seat, first division
Looks:
I have blond hair that reaches down a few inches past my shoulders. I almost never do my hair up. I'm a little bit curvy but only a bit more than average. My eyes are a startling blue with flecks of glacier blue. I'm about 5'5 and have a big bust. I'm a bit self-concious about my chest too.
Spoiler:
Personality
: I'm normally pretty calm. I can be shy too around certain people. I also tend to blush easily because of this. Though when I get to know someone and like them I can be fun and laid back. I'm usually a peaceful person though if you hurt someone I care about watch out! I like to joke around a lot with my friends as well. I also usually am the peacemaker in my groups. So if two friends get into a fight I'm usually the person to smooth things over. I can dwell on things easily and get depressed easily as well. I'm also a very curious person as well. And I usually get in trouble for it. Another fault of mine is that I'm clumsy and can also be selfish.
Zanpakuto InformationZanpakuto Name
: Tatsuhime
Unreleased Zankpaktou Appearance
:
Spoiler:
Zanpakuto Release Phrase
: Blaze Tatsuhime!
Released Zanpakuto Looks
:
Spoiler:
No appearance change.
Released Zanpaktou Abilities
:
Keira's Zanpakuto becomes red with heat. As she is fighting her weapon can heat any substance near her. Most of which won't heat up too much though if she touches her sword to any type of metal it can heat up quicker and get hotter. This way the enemy can be burned by their surroundings. For example if Keira touched Tatsuhime to a metal wall near their fight and her enemy was thrown against it he/she would get third degree burns from the hot metal. The heat depends on the amount of time she uses it. If she were to fight for about an hour she would be able to melt metal. Though unfortunately most battles don't last that long so she is normally only able to give burns ranging around second degree mostly. Though third degree burns may happen if she is able to touch metal early in the fight.
Zanpakuto Spirit
: Tatsuhime is a redhead. She's not as well endowed as Keira though her body is more muscular. She's smaller than Keira by a few centimeters. Her hair is much longer. It reaches down to her butt. It's kept in a ponytail as well. She has dark green eyes. She wears a black outfit. Also her personality is more tomboyish and more intense than Keira. She loves to fight and doesn't like cowardly tactics. She's honorable and loyal. The two do share some of the same good qualities such as honesty, passion, and loyalty.
Spoiler:
Zanpakuto Realm
: She resides in a field of tall and luscious green grass that seems to go on for mile and miles. The sky is a bright blue with no clouds or other coloring. The only things visible are the grass, sky, and the sun.
Spoiler:

Kido:

Name: Gochutekkan

Type: Bakudo

Number: 75

Incantation: "Walls of iron sand, a priestly pagoda, glowing ironclad fireflies. Standing upright, silent to the end."

Element: Metal/Earth

Description: Summons five huge, thick pillars which are connected to each other by chains to pin the enemy to the ground.

Name: Enkosen

Type: Bakudo

Number: 39

Incantation:

Element: No element

Description: Summons a shield of reiatsu and blocks the attack.

Name: Shakkaho

Type: Hado

Number: 31

Incantation: "Ye lord! Mask of blood and flesh, all creation, flutter of wings, ye who bears the name of Man! Inferno and pandemonium, the sea barrier surges, march on to the south!"

Element: Fire

Description: Fires a red ball of energy at the enemy.

Name: Tenran
Type: Hado

Number: 58

Incantation:

Element: Wind

Description: Summons a tornado blast towards the enemy.
Techniques
:
Technique Name
: Seichi Suru no Hikaru (grow small spark)
Technique Type
: Elemental/offensive
State
: Shikai
Degree of difficulty
: Beginner
Description:
Keira slashes her sword at her enemy a small spark is sent at the enemies face. Right as the spark is about to collide into the enemies face is the time where it grows to the size of a small campfire. Though it probably won't kill the opponent, it will give serious burns. The cooldown is two posts.
History and RP SampleHistory:
I was just a normal girl before I died. Nothing special except I could talk to ghosts. It was a huge pain since ghosts would follow me around and people steered clear of me because of it. At one point when I lived in salem I was sentenced as a witch because I seemingly "talked to the devil" which in actuality I was yelling at ghosts to leave me alone. Eventually when I refused to lie and say that I spoke to the devil and repented, I was sentenced to death by hanging. There my life ended but a new one began. I spent a good twenty years in the Rukon district. You had to fight to survive there and instead of the spoiled little shy girl I grew up as I learned to fight and even became animalistic if my hunger wasn't satisfied. Eventually I decided to enter the academy. You get free room and board with free food that was guarenteed to not make you sick. It was almost a paradise compared to the Rukongai. Who wouldn't love it? Besides I got to go to school. When I finally graduated after a few years I was put as a seated officer. Granted it was only the tenth seat at the time but it was still an honor. Putting your life on the line as a Shinigami wasn't too different than fighting for your life in the Rukongai. Except instead of screwing someone else over to save yourself you were fighting to protect people from hollows. It felt good to be doing good. I enjoyed serving my squad and training to make myself a stronger person. I'm now a third seat and I still like fighting to protect. Though now that I live in Karakura it's nice to be going to highschool.
I just started going to highschool. I'm a bit more confident now. When I was alive I sort of let my peers bully me. My life was always off balance as I was either really happy with my friends who are now dead. Or I was totally shy and quiet and let everyone walk all over me. I honestly said "sorry" to people about fifty times a day. Either I accidentally stepped on someone's shoe or I said sorry when I felt bad for someone else's problems. It was a really bad habit of mine. Though this time around I don't apologize needlessly as much. I'm more confident. I also don't let anyone push me around. After all I can take down a hollow. In human terms I'm pretty tough.
RP Sample
: Keira awoke and realized she had a blindfold over her eyes. The last thing she remembered was wandering away from her family to use the bathroom in the woods since they had been traveling. She was about to pull her pants down to squat when she heard the sound of footsteps in the grass headed towards her. She was about to shyly call a greeting when she noticed that they weren't human. Everyone had been wary of demons for two years. After all many had gone mad. She had seen some firsthand. It wasn't a pretty picture. Though these ones seemed to have a hold of their humanity. You could see from the eyes that they were more human than beast. Or perhaps not. They looked at her like she was a hunk of meat. The greed was visible in their eyes. One said she was rather pretty and that she would make a good slave to be sold in Houtou castle. The last thing she remembered was one hitting her on the back of the neck.
She was now kneeling on a cold stone floor with her hands bound behind her back tightly. Her bonds were tight enough to make sure she could feel the tight twine dig into her wrists painfully. Though they weren't tight enough to cut off circulation. What she couldn't see was a man in a white coat holding a stuffed bunny and paying the demon who had brought her. She heard the jingle of coins as they left one hand and entered another. "Hmmm, now what to do with her..." Ni Jianyi pondered while holding his stuffed animal tighter.
He had a slightly mocking voice. His tone was slick and he seemed confident in himself from what she could tell. Her heart beat faster. So her new master had no idea what to do with her. That was dangerous. It meant he would try to find creative things for her to do. If he needed things done like cooking or cleaning then he would have said so by now. This meant she had another purpose. To relieve his boredom.
As she was sweating and slightly shaking Nii Jianyi watched her calmly with a smug smirk. He loved playing with toys. And she was going to be a fun one. He could tell. Now he had to find out how much pride or survival won out. If he asked her to lick his foot she would either do it or get kicked in the face. "Now then..." he pondered. "Is self preservation more important to you? Or is your pride girl?"
Last edited by squirrel101 on Fri Dec 31, 2010 11:45 pm; edited 9 times in total



Posts

: 81


Join date

: 2010-12-30


Age

: 26


Location

: Heheh, wouldn't you like to know? (winks)



There are a few things that caught my attention which would need some editing/adding to.
- Please use the right code for the images.

Code:

[spoiler][img]Insert link here[/img][/spoiler]


- Delete all the original descriptions which were used for guidance in the template.

- If you are seeking to have a third seat then either you should add a few more Kido's or then add a technique to the list if your character is not particularly good with Kido's. As I noticed you have only 1 offensive technique, then it might be better to have at least 1 more in case you are going up against a tough opponent.

- We do need names for your techniques are your character has to use those names whenever she uses the techniques.

- There are more descriptions needed for the techniques. For the speed technique then how much faster does Keira go? Is she able to keep up with a lieutenant? Outspeed a Bankai? And for your fire technique, then how powerful is it? Would she be able to fight equally with someone of her own rank? Show skills to be able to fight against the seated Shinigami above her (without having equal strength to him though)? And also what is the cooldown for both the techniques?

- Your history should be at least a paragraph longer, perhaps write more from her human life or add to the Shinigami life. I mainly ask for this since the higher the rank for the character, then the more we are expecting to be written.

- A tad bit longer rp sample would be very appreciated. Doesn't need to be overly long, perhaps a paragraph more.
_________________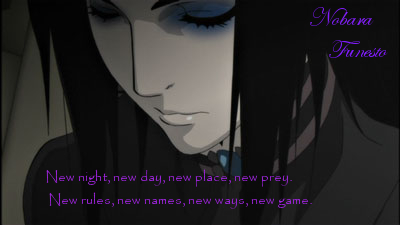 Demons sidle up sweetly
Laughing in the hole in my heart
Epic moment for me - - >
Admin





Posts

: 72


Join date

: 2010-11-26


Age

: 32


Location

: Your closet, watching yaoi with sis.



Ah sorry. I did this at six in the morning. I looked over it now that I've had all my hours of sleep I totally understand what you mean. I'm terribly sorry if I came off as a half-assed person when doing the form the first time. Believe me, that is not how I am. My first attempt was horrible and quite honestly I had no idea what I was doing. lol So please accept my apologies and take another look at my form. It's fixed now. I hope I did better with it and that it's more acceptable and detailed. Thank you.



Posts

: 81


Join date

: 2010-12-30


Age

: 26


Location

: Heheh, wouldn't you like to know? (winks)



Use the code in the template. It makes everything a whole lot easier to read.
_________________
I'll be the one to protect you from
Your enemies and all your demons
I'll be the one to protect you from
A will to survive and a voice of reason
Admin





Posts

: 51


Join date

: 2010-11-26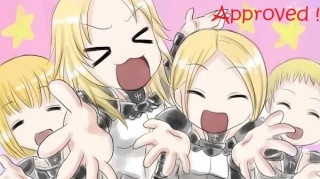 _________________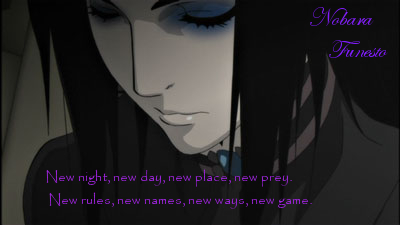 Demons sidle up sweetly
Laughing in the hole in my heart
Epic moment for me - - >
Admin





Posts

: 72


Join date

: 2010-11-26


Age

: 32


Location

: Your closet, watching yaoi with sis.





Similar topics
---
Permissions in this forum:
You
cannot
reply to topics in this forum