The Staff!

Mei
can be seen to be happy at one minute and angry the next if you say a wrong comment. Sometimes unpredictable as she is, she can be quite predictable. She loooves Yaoi so much and is usually seen doing stuff to males with her sister, Nobara. But this yaoi fan-girl means well, and wants everyone to get along on her site and wants it to be one of the best. Be careful around her and Nobara, they're usually the one to leave you shocked- or scarred. but they mean well... Maybe. And, usually you can see them bickering over pandas, cause Mei looves them while Nobara despises them.
~~
Nobara
, random, often hyper, friendly to most and as unpredictable and lethal as one of the volcanos on her freezing lil island. She's a yaoi fangirl which strives to make everybody around her become victim to her man on man hobby. Be careful never to turn your back on her, or you will find a sharpened toothpick between your shoulder blades. Her cheerfulness and hyperness often spike when around her beloved sister, Mei the head admin, and they do enjoy wrecking havoc. Mention dolphins or pandas around Nobara, and you will get killed. No questions asked. Nobara enjoys torturing
lifeanddeath
whenever she can.
~~
I don't know what to say in this tiny little box. What do you want from me people!? WORDS?!
With a yawn and probable shrug of indifference we arrive at the final Admin.
lifeanddeath
, an insomniac that constantly has to fend off random attacks from his two fellow admins who are certain he should star in their latest yaoi fanfic. Also known as LAD, Life, Lifey, Bitch, and Man Servant depending on who you ask. His often relaxed and often silent manner, might just leave you wondering if he fell asleep mid conversation, at least until he randomly joins the conversation, but it is likely he may disappear quickly afterwards. You could wonder what he might be doing in that silence, perhaps working on one of his ridiculously long apps, modding, or in the rare case sleeping. Whatever he is doing, you should be careful not to mention
knifes
....any sharp objects.

Name: Nicholas Paolenti
Age: 20
Grade: Junior in college, studying for a library science major.
Looks:
He is 6' 2", and while he is very thin, he isn't without muscle, although it isn't really noticable at first glance. Pale due to his Irish/ Italian ancestory, with very long dark brown hair (goes down to his shoulder blades and is usually untied, although he'll wear it in a ponytail when the occasion calls for it). His eyes are brown. Usually wears brown or black clothing, often cargo pants with a T shirt, with a closed high neck jacket over the top, usually with a zipper from mid chest up to the neck, and usually closed. For shoes he usually is wearing sneakers or something of a cross between sneakers and hiking boots.
Rank: Special human
Personality: While he may seem uncaring and laid back at first glance, he is steadfastly loyal to anyone who he considers a friend, those of which have been few and far between. Apart from that, he tends to avoid conflict whenever possible, not so much out of self preservation but more because he has no interest in fighting and would much rather live a quiet, uneventful life doing what he enjoys (reading, gaming and hiking mostly). Tends to be sarcastic, and was something of an agnostic and narcissist even after his ability had first begun manifesting itself 13 years before, although these traits disappeared after his ability fully matured a year and a half prior and he was forced to acknowledge the existance of an afterlife.
Abilities -
Name: None
Description: He falls into something of a gray area. While he originally had no abilities apart from being able to vaguely sense a spirit's presence due to his naturally large but dormant amount of reiryoku, the ability became magnified a hundredfold in the last year since arriving in Karakura town, and he is now able to clearly see and interact with even the weakest of spirits, although he mostly pretended that it wasn't the case, preferring to try and live an ordinary life. While returning from an out of town class he was clearly able to see the battle for Karakura town but kept himself hidden at the town's perimeter, and never spoke of the incident again after it had ended, preferring to simply pretend it had never happened. Since then, through trial and error he has developed the ability to sense other spirits at distances of up to 5 miles away by instinctively sensing their reiatsu, and can dampen his presence, but not hide it completely, plus he will suffer extreme mental fatigue will doing so and can only use the ability for a handful of minutes at a time.
Name: None
Description: A basic ability that the vast majority of Quincies, Shinigami and all similar beings can utilise, allowing them to freely control their reiryoku, and by extension, their reiatsu (ie increasing, decreasing, hiding it, or holding it at an elevated level). It is the cornerstone of nearly all special/ spiritual abilities and techniques. Aside from allowing the user to fuel said techniques, specialization in this skill will eventually allow the user to use movement techniques(Shunpo, Sonido, Hirenkyaku), as well as increasing the user's physical strength and durability depending on the amount of reiatsu exerted. Extreme specialization in this skill can also turn it into a psychological weapon, inspiring fear in an opponent or even stunning them if enough reiatsu is released, although this is considered to be the pinnacle of the ability.
Techniques - None
History: Born on January 9th in 1991 in the northeast US and the older brother of two younger sisters (one younger by two years and the other by four), he was the son of two academics, his father a college professor with a doctorate in chemical engineering and his mother a business major.
Nicholas did not fit in well with the other children he grew up with, which was not at all helped by his family moving to the next state over at the age of six, and was exacerbated by what many would refer to as antisocial behavior, which would often simply be him reading a book alone in the shade during breaks and recesses. At the age of seven he began studying several martial arts to defend himself against bullies, and had reached the rank of black belt in two different disciplines (Kempo and Ai Kido) by the age of twelve, and a third (Ju Jitsu) by the age of fifteen, and had made a fair amount of progress in the art of kendo between the ages of 14 to 18, becoming an extremely able fighter to the point where he was easily able to take on up to five people unarmed simultaneously and consistently win without a scratch.
Despite his lack of social graces, his intelligence and excellent grades more than made up for it, and he was accepted into the first college he applied to. Moving out of his home at the end of his freshman year at the age of 19, he applied for the overseas study program, and moved to Karakura town for a cheap apartment while he commuted to a nearby college, and began working in a local library. Towards the middle of the year his reiryoku, which had awakened once twelve years ago at his grandmother's funeral before going dormant once again, began to develop at a rapid pace after being attacked by a weak hollow, which Nicholas had managed to escape before a shinigami managed to kill it. By the time it had fully developed to the point where he could clearly see spirits, what had once been the unseen war taking place between the Soul Society and Hollows was soon replaced by the Arrancar.
Deciding that it did not concern him since there were no further attacks on his person since the first incident, Nicholas returned to his daily life, only deciding to begin exploring his new ability after witnessing the Arrancar's victory over the Soul Society when he was returning from a class out of town. While he had done enough research into Japanese mythology since his arrival to Karakura to be able to piece together most of what had been happening, he still believes that he is completely uninvolved and continues to pretend that he cannot see what is really happening as well as refusing to use his abilities when he can avoid it, hoping to finish the next three or four years of college safely before returning to the United States.
RP Sample:
As the explosion in the distance lit up the evening sky with bright blue light, Nicholas's shoulders instinctively tensed as he continued to walk along the sidewalk, heading home after depositing his weekly paycheck at the local bank only a mile and a half away from his small single room apartment.
Nothing is happening in my world. It doesn't concern me in any way, shape or form, so as long as I don't give them a reason they won't come after me. Besides, I'm no threat to them compared to the shinigami.
Nicholas thought, keeping his hands in the pockets of his cargo pants. Sure, he could see it all including the fiasco he had run into returning from the campus a half a year ago, but that didn't mean he was a part of it. Besides, as far as he knew this was nothing more than a local squabble between the shinigami and whatever the hell those other things were - while they looked similar to the creature that had assaulted him a year ago, they looked much more human, and as far as he could tell they were a hell of a lot smarter, too. Unlike the other thing that had come after him, these things strategically picked their targets, which brought him back around to his original thought - as long as he kept himself off of the radar, they wouldn't have any reason to touch him. Only problem was that he was stuck here for another few years, both because he had already paid for the classes and because his current job didn't pay enough for him to save up for plane tickets home.
Although that doesn't mean they won't kill me by accident.....
Nicholas thought, another explosion toppling a small building in the distance.
Last edited by Nicholas on Sat Jan 08, 2011 5:43 pm; edited 11 times in total (Reason for editing : New ability added in.)



Posts

: 33


Join date

: 2010-12-27


Age

: 28


Location

: Karakura, Japan



Welcome to the site, always fun to see a new face. Hope you will enjoy your stay and don't hesitate to pm a staff if there are any questions or something that bothers you. Your profile looks pretty decent and the history covers what needs to be covered. It will be interesting to get to see how your character evolves with his abilities.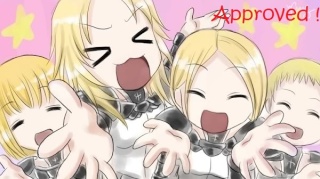 _________________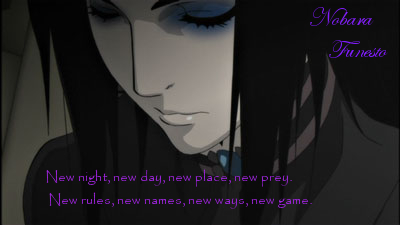 Demons sidle up sweetly
Laughing in the hole in my heart
Epic moment for me - - >
Admin





Posts

: 72


Join date

: 2010-11-26


Age

: 32


Location

: Your closet, watching yaoi with sis.



Needs to be edited as issues have been presented. Also needs to be bolded as in the template.

Firstly: Given the large amount of spiritual energy you have you would not be able to mask your reiatsu and/or control the output of Reiatsu you exert without negative effects. Especially with just learning yourself. Ichigo being taught by rukia as well as Ganju still had immense difficulty controlling his Reiatsu even after time. Larger energies are more difficult to control than smaller engergies. So essentially you wouldnt be able to control the output of your Reiatsu like that. Given the large amount, it'll be constant pressure rather than the way you're using it.

Secondly, you would have a large dormant amount of Reiryoku not Reiatsu. Reiryoku is the amount of energy a being has stored within their body or soul, whereas Reiatsu is the pressure that a person's Reiryoku exerts. The difference is much like energy and power. Power being the amount of energy exerted per unit of time. Reiryoku is potential while Reiatsu is energy in use.
_________________
I'll be the one to protect you from
Your enemies and all your demons
I'll be the one to protect you from
A will to survive and a voice of reason
Admin





Posts

: 51


Join date

: 2010-11-26



Changed the references of "reiatsu" to "reiryoku" where needed, and added a big limit to his ability to hide himself, making the maximum duration five minutes or less. As for the bit about "Reiatsu Control", that was a topic I made so that I could add on training topics down the line.



Posts

: 33


Join date

: 2010-12-27


Age

: 28


Location

: Karakura, Japan



Re-appoved unless otherwise said.
_________________
I'll be the one to protect you from
Your enemies and all your demons
I'll be the one to protect you from
A will to survive and a voice of reason
Admin





Posts

: 51


Join date

: 2010-11-26





Similar topics
---
Permissions in this forum:
You
cannot
reply to topics in this forum